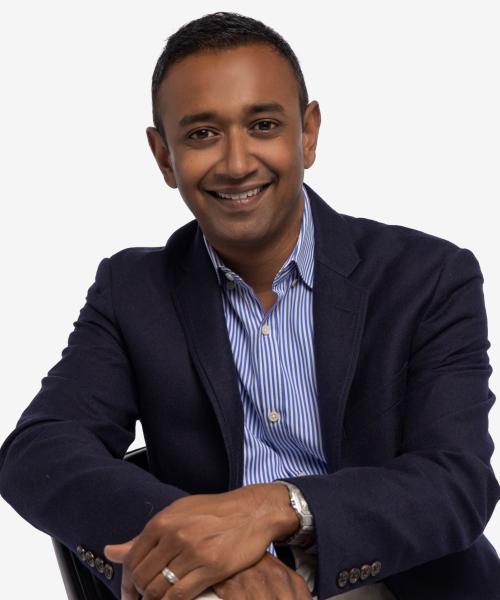 Roshan Weeramantry
Partner / Co-Head of Wealth Management
408-314-7895
Roshan is Partner and Co-Head of Wealth Management at Helium Advisors. Roshan has over 20 years of financial services experience working at financial institutions such as Deutsche Bank and AXA Equitable. He is a serial entrepreneur who has always played an integral role in start-ups within larger organizations.  Each one of these endeavors has grown into highly successful businesses.
From 2011-2018 Roshan was a Regional VP for an alternative investment start-up that focused on Social Impact Investments: investments designed to deliver both a competitive rate of return and a positive social impact, bringing together capitalism and philanthropy. He is passionate about helping clients align their investment portfolios with their personal beliefs and philosophies. 
Most recently, Roshan led a Wealth Management practice at one of the Bay Area's largest accounting firms. Having spent 20 plus years working closely with CPA's, Roshan understands how to collaborate with a team to integrate tax-planning, financial planning, and estate planning seamlessly. The business had tremendous success and the clients benefited greatly from the integration of tax and wealth management.
His vast knowledge on Impact Investing and Alternative Investments makes him a sought-after speaker for national conferences. Roshan's skill in launching and growing new businesses, combined with his passion for helping people, make him the ideal champion for our mission.
Roshan was born in England, raised in Chicago and is currently living in Berkeley with his wife, Hetal, their two boys, Rowen and Shaye, and dog, Zain. He enjoys spending time with his family and friends and supporting his kids in their many activities.