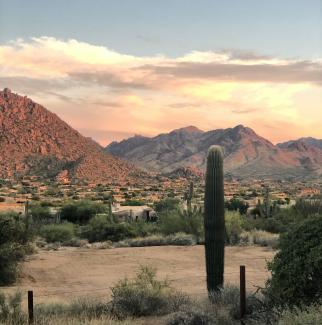 Press Release - Helium Advisors Opens New Office in Scottsdale
Helium Advisors, a Seattle area Wealth Management firm, today announced the establishment of its new Scottsdale, Arizona Office.
SCOTTSDALE, ARIZ. (PRWEB) SEPTEMBER 26, 2019
Helium Advisors today announced the opening of its new office in Scottsdale, Arizona. This milestone is a major move and further commitment by Helium Advisors in its mission to provide wealth management and consulting services of the highest standard to clients throughout the West.
Co-Founder and Partner Howard Morin will be leading the effort in Scottsdale to build out the market for Helium Advisors in Arizona and Southern California.
"We are seeing major trends in migration moving from big, high-cost cities throughout the US into regions such as Arizona for more favorable economic reasons," says Gary Russell, Co-Founder and Partner at Helium Advisors. "Additionally, we are seeing a tremendous transfer of wealth right now in the US and it confirms our strategic assumption and firm belief that location matters."
Today's news illustrates a long-term growth initiative by Helium Advisors towards expansion beyond its traditional Pacific Northwest footprint.
"Our clients are everywhere, and for so many that we proudly serve it is about the lifestyle they want coupled with the cost and tax implications of that lifestyle," says Morin.
To learn more about Helium Advisors, visit http://www.heliumadvisors.com and find them on Facebook, LinkedIn, and Twitter.